WP security measures you can do today! – WordPress Meetup Tokyo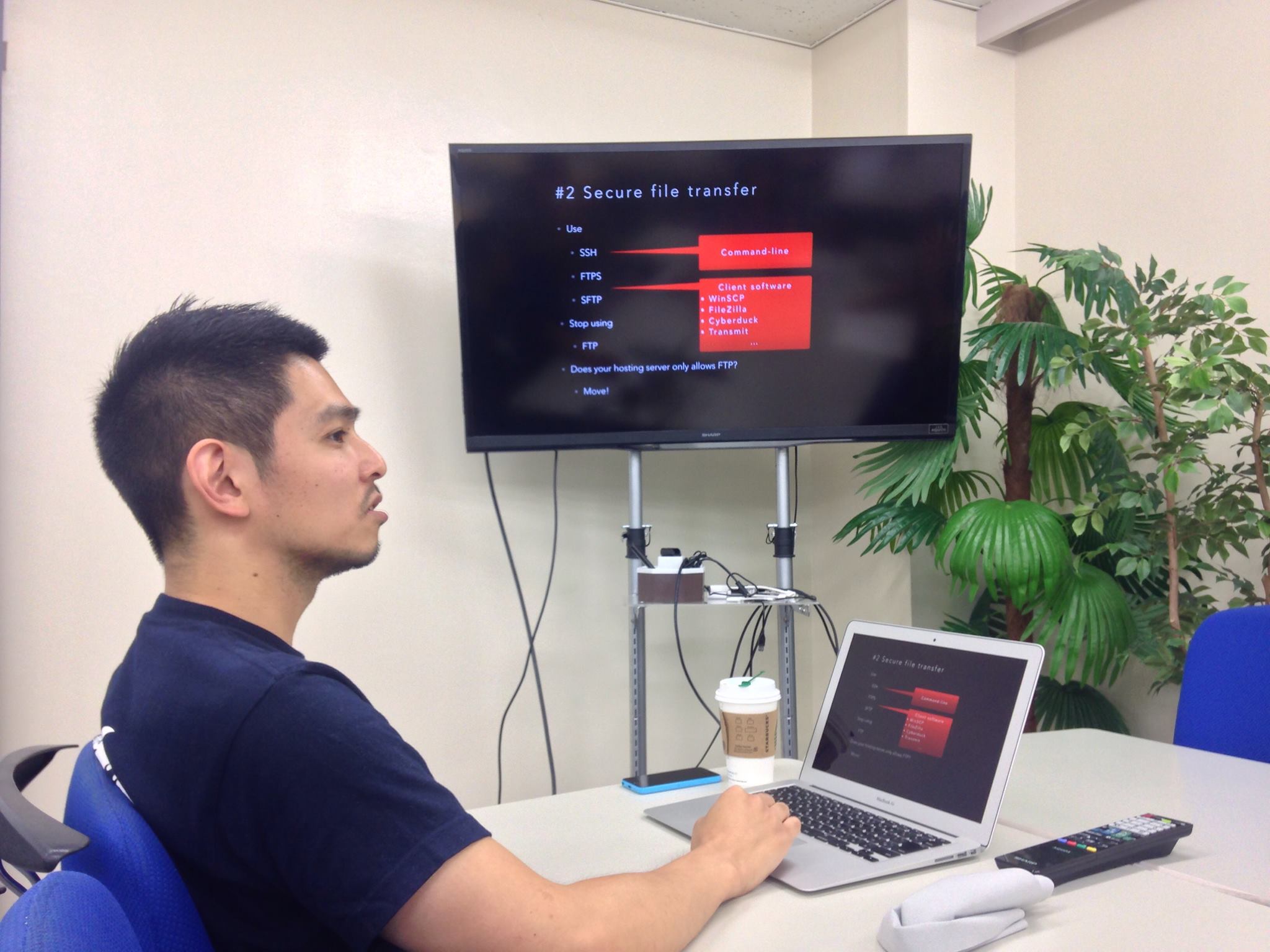 Today we had WordPress Meetup Tokyo! This is a monthly based WordPress meetup in English language. Today we learned about security with using WordPress.
This time Toru spoke with the slide. That explained basic but important security things and tied with simple slides and words. Mmm he is professional slide maker everytime…
Slide is here.
I also met Lisa, Naoko and Keita's baby.
Now she is super sociable baby!